What is a Radiologist?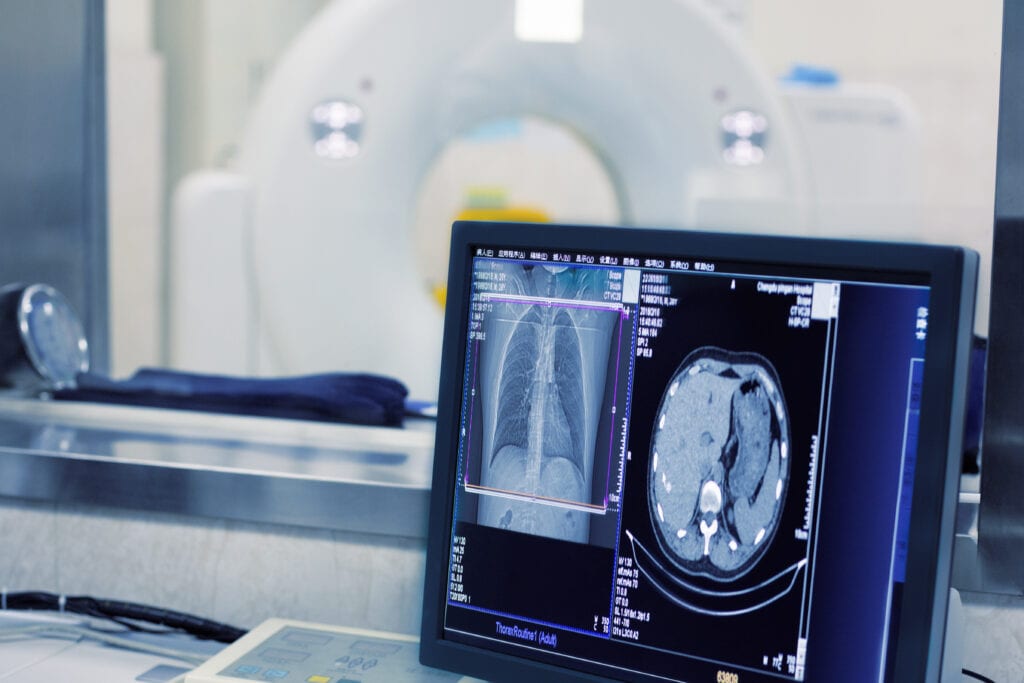 A radiologist is a medical doctor with additional specialty training in the interpretation of diagnostic medical images. These include tests performed using X-ray, Ultrasound, CT, MRI, Mammography, and Nuclear Medicine. Because a radiologist must be able to recognize, understand, and diagnose a wide range of diseases and conditions from these tests, they must undergo specialized training after college which includes medical school, a clinical internship, a radiology residency, and usually a fellowship in a sub-specialty of radiology. In addition, a radiologist is also trained to perform medical procedures such as biopsies using imaging in ways that are less invasive than surgery. Interventional radiologists receive additional training to treat certain disease conditions using more specialized procedures with imaging guidance.
North Star Radiology physicians are highly-trained and board-certified by the American Board of Radiology. Most also have special fellowship training in a variety of sub-specialties. They pride themselves in working to provide the highest standards of quality imaging for the communities they serve. They work with your primary doctors and specialist consultants in order to determine the best imaging tests to diagnose your illness or symptoms. After the test is performed, the radiologist interprets the images and the results are discussed with or sent to your doctor in order to help arrive at a diagnosis.
We are committed to providing high-quality imaging studies and accurate interpretations of your exams. Our radiologists have specialized fellowship training in different radiology subspecialties as well as specific areas of expertise. With our high-speed teleradiology connection, the on-site radiologist is able to consult with specialists at any of our facilities to provide timely and relevant reports.
Neuroradiology including Head and Neck Imaging
Musculoskeletal Radiology
Body Imaging including Oncologic Imaging
Breast Imaging including Breast MRI
Nuclear Medicine
Interventional Radiology